Project__

Design Research | WS 2017/18


Team__
Anna Foltinek, Josephine Rais, Lea Schwegler
Consulting__
Benedikt Groß | Prof. Ulrich Schendzielorz
University__
HfG Schwäbisch Gmünd
Tags__
Problem Finding, Storytelling, Animation
New Work: Home Office
Increasingly flexible work arrangements gain in importance. Working from home is a popular opportunity for employees to manage their work life balance and makes an employer more attractive. How might we establish a good connection between the main hub of a company and an employee working from home?
Home Office is not a common concept yet. Management and communication suffers. Within the project, the relationship between Home Office workers and their colleagues is examined. The goal is to connect the worker to the office, to combine the benefits of both work environments, create transparency and support communication as well as confidence-building measures. As a result, various micro solutions are visualized in an animation movie.
research
In the problem-finding phase, interviews were conducted with experts as well as practitioners. How do they work out of office and which problems are they facing? Home Office demands a high degree of trust of the employer and offer the employee more spatial and temporal freedom. However, self-management in the home office requires discipline and personal maturity.

approach
In the selected concepts, solutions were developed for the lack of communication at home and for preventing prejudice against colleagues working at home: The lack of office presence is compensated by the Office Twin, which transfers the working rhythm from home to the office. Halo is a silent representative in the office: it signals the start of work by lighting up and is also a means of communication. The Virtual Frame allows you to switch from the home to the office during breaks which allows for more frequent interactions to occur. The results were implemented as an animation movie.

How might we increase self-management?
solution 1
Halo Office Lamp —IoT presence

solution 2
Office twin — roboter presence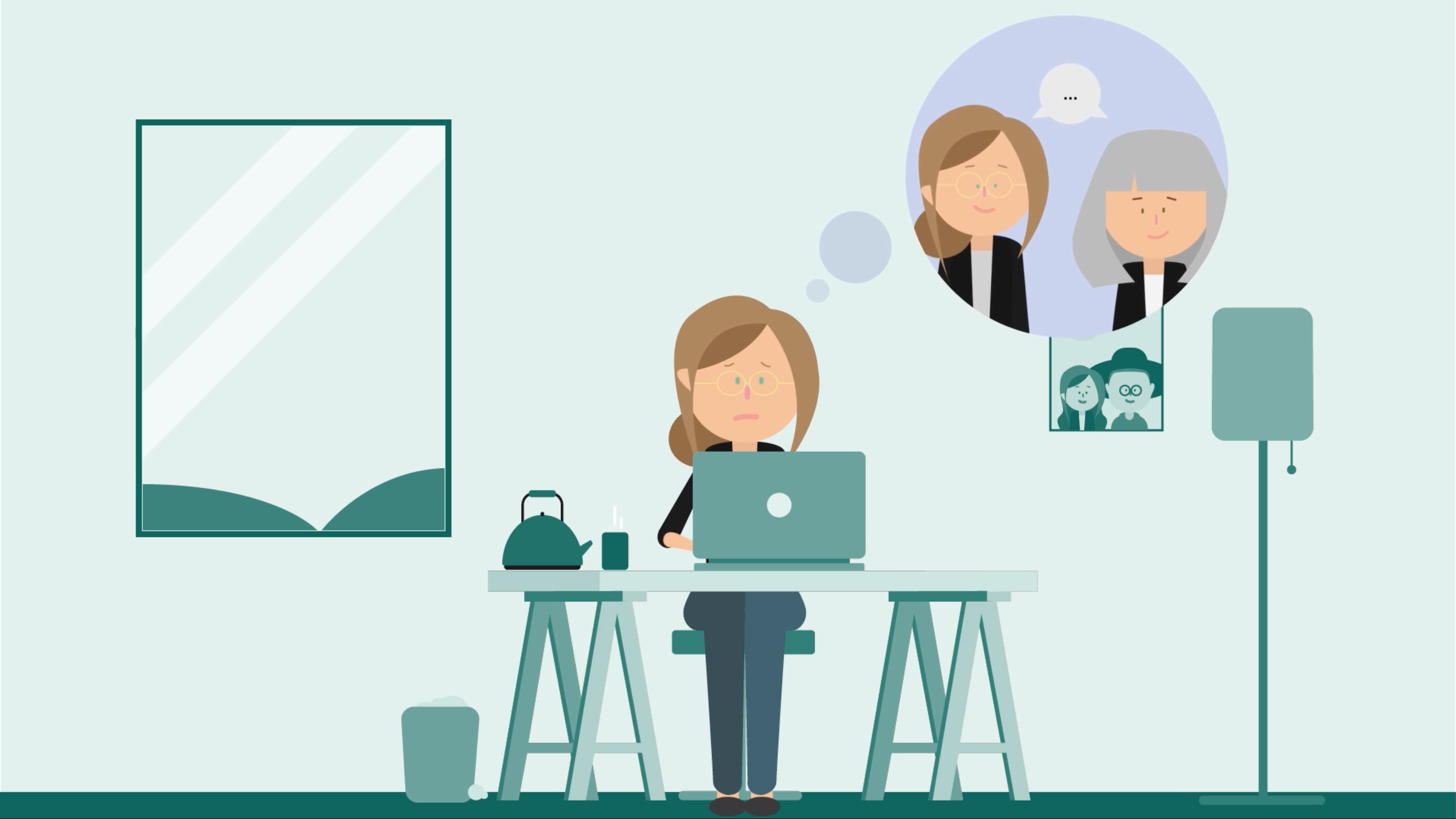 solution 3
Video Call — screen presence

lea-schwegler@online.de
+1 (778) 871–8105

Stuttgart — Berlin — Vancouver